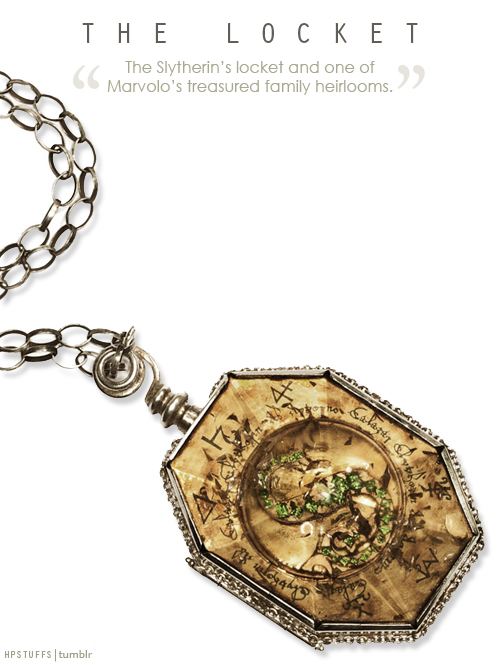 Harry Potter Psychotherapy: Cognitive Behavioral Therapy Part II- Horcruxes and Negative Core Beliefs
*I do not own Harry Potter, therefore, mention of characters/concepts are solely intended for educational and therapeutic gain.*
---
The concept of Cognitive Behavioral Therapy was introduced in this previous HP Psychotherapy blog post. Remember that it is our thoughts and perceptions that cause us to feel the way we do.
To explain further, let's take a look at different types of thoughts:
Core Belief: A deeply ingrained thought/belief that has been shaped over time and internalized. Core beliefs can be influenced by family, friends, the media, culture, zeitgeist, school, peers, etc. We are constantly bombarded with messages from different mediums, and we unintentionally adopt some of those messages as truths. A core belief can be positive or negative, but for our purposes we are only going to focus on negative core beliefs due to their destructive nature.
Example:
Ron Weasley grew up in the shadow of his older brothers. Bill, Charlie, and Percy were all known for their academic success and talents. Fred and George were popular due to their humor, wit, and quidditch skills. Even Ron's younger sister, Ginny, has special status for being the only daughter in the family. Due to those circumstances, Ron internalized the belief that he would never be as good as his siblings. This thought generalized to "I'll never be good enough". I'd imagine that Molly and Arthur Weasley did their best to show affection and attention to each child equally, but maintaining a household, 7 children, and a demanding ministry of magic job would challenge anyone. Therefore, any time that they were observed giving attention to anyone other than Ron, he likely perceived those attentions as confirming his bias that he would never be good enough. In reverse, any time he received attention from his parents, he likely disregarded their efforts or downplayed the interaction in some way because his core belief of not being good enough would not allow him to accept those efforts. Ron's internalized beliefs of inadequacy shaped his academic performance and interpersonal relationships. When Ron looked in the Mirror of Erised, he saw himself as quidditch captain holding the house cup. He envisioned a scenario where he could be popular, successful, and liked by everyone. The Mirror of Erised shows a person their deepest desires. Given his past experiences, Ron wants to feel special, successful, and well liked, much like how he perceives his older brothers.
If Ron had changed his core belief of not being good enough, he could have responded differently in the following situations throughout the books:
Harry being entered into the Triwizard Tournament, asking out Hermione to the yule ball, resentment toward the slug club, improving his academic performance, improved quidditch performance, leaving Harry and Hermione alone during the extended camping expedition in HP and the Deathly Hallows, etc.
Automatic Thoughts: Thoughts or ideas that happen in response to your present situations OR present reflection of situations that have already occurred.
How are core beliefs and automatic thoughts different? Automatic thoughts are influenced and guided by core beliefs held.
Example:
Core belief: "I will never be good enough. I am inadequate".
We'll use the following scenario to explain automatic thoughts: Harry and Hermione are invited to a slug club meeting by Professor Slughorn in front of Ron. Ron is excluded from the invitation.
Automatic thought: "Wow, he didn't even know my name. I'm right here! Why wasn't I invited too? Harry and Hermione are always the favorites. I might as well just not exist since I'm clearly not important. I'll never be good enough".
The above automatic thought was influenced by his core belief and was in response to a situation that had either been occurring or just occurred.
How can I change my automatic thoughts?
First it is helpful to determine your personal negative core beliefs to get a sense of what influences your inner-monologues. Then you may want to set up the following format like the one used in the previous CBT blog post to work through the process:
Negative Thought: This is the same as an automatic thought. Write your negative thought here in a concise sentence. You will not use this line to explain, defend, or challenge the thought, only to state that thought as is.
Distorted Perception: What makes that negative thought irrational?
Cognitive Reframing: Start with an affirmation of your feelings. Then use real facts and evidence to contradict your negative thought.
Example using Ron's situation:
Negative Automatic Thought: "Wow, he didn't even know my name. I'm right here! Why wasn't I invited too? Harry and Hermione are always the favorites. I might as well just not exist since I'm clearly not important. I'll never be good enough".
Distorted Perception(s): (1) Not being invited to the Slug club means I am not good enough. (2) If I'm not good enough then I'm not worthy to exist, (3) My entire future of success and worth relies on whether or not I am invited to the Slug club. (4) You are a failure or a waste of space if you are not invited to the Slug club
Cognitive Reframing: Although I feel sad and rejected for not being invited to the Slug club, the reality is that I have demonstrated success in many areas of my life. I helped recover the Sorcerer's Stone, the Chamber of Secrets, made the quidditch team, helped win quidditch matches, battled death eaters in the department of mysteries, flew an enchanted car to school, performed well in defense against the dark arts, and achieved 7 passing marks in my O.W.L.s. Harry and Hermione say that they dislike Slug club meetings and Harry only attends because Dumbledore wants them to get close for some reason. There are plenty of witches and wizards who have been successful that have not been invited to the Slug club. My worth does not solely depend on my level of success, as I have a lot of family and friends who care for me and I am a loyal and supportive friend in return. There is much more to my life than attending Slug club meetings. I have the potential to achieve the goals I set for myself.
**A separate and non-Harry Potter related blog post will focus on different types of negative thoughts that are commonly used.**
---
Psychotherapy Activity: Negative Core Beliefs and Horcruxes
A horcrux is a concealed piece of one's soul devised from violating nature through murder combined with some undisclosed ritual that binds it to an object. It is said to be the most evil type of dark magic imaginable. Voldemort creates seven horcruxes (8 if you include Harry) in order to live forever. In Harry Potter and the Deathly Hallows, Harry, Ron and Hermione, all take turns wearing one of Voldemort's horcruxes (Salazar Slytherin's locket) as they struggle to find a way to destroy it. They had to take turns wearing the locket because they noticed that it would make them all very irritable, negative, and hurtful toward each other after prolonged periods.
The locket appeared to plant ideas in each wearer's mind that triggered his or her previously established negative core beliefs. When Harry wore the locket, he felt more alone, hopeless, desperate, an imposter, and insignificant. When Hermione wore the locket, she likely began to question her own intellect or usefulness (given her fear of failing). When Ron wore the locket, he became more jealous, irritable, helpless, and insignificant. It was the effect from wearing the locket that drove him to leave Harry and Hermione in the forest. Wisely, Dumbledore foresaw Ron's potential challenge and bequeathed him the deluminator so that he could return to them once his mind became more rational.
Unfortunately, we all have negative core beliefs that influence our automatic thoughts. It is as if we all wear horcruxes from time to time. They whisper negative ideas and perceptions that either aren't true or don't have to become true. You could choose an item of jewelry, a tattoo, or some other bodily accessory that represents a horcrux in your life. You could also carry around a crystal, stone, coin, or some other relevant object in your pocket. It serves as a reminder that those thoughts are not actually a part of you, but a culmination of negative beliefs derived from experiences or observations that you accepted within you.
We can become so used to wearing our horcruxes that we sometimes look to them for comfort in familiarity. You are essentially feeding your mind poison every time you indulge a negative automatic thought. Life is hard enough without adding your own self-deprecating spin on it. Without your horcrux(es), you will notice that your life is more pleasant than you previously thought, and your potential will improve as a result. So get out your imaginary sword of Gryffindor, basilisk fang, or fiend fire spell and work on destroying your horcruxes one by one.
Journal or visualize the following steps:
1. What does your horcrux look like?
2. What feelings or vibrations does it give off?
3. What does it feel like against your skin?
4. Imagine that you have been wearing it for a while. You feel your energy and positivity drain with each passing moment. What is your horcrux whispering to you?
5. Write down the messages you are getting from your horcrux.
6. What experiences have you had that have shaped those messages or ideas?
7. How might your life be different without those experiences?
8. Take some time to think of facts and evidence that contradict your horcrux messages.
9. What are some positive or productive things you can do to actively contradict your horcrux messages? (Make sure to incorporate time in your schedule to accommodate doing some of those things every week).
10. Take your negative horcrux thought and write down the opposite statement. If your horcrux thought was something like, "You are stupid", or "You will never amount to anything", then write "I am intelligent," "I am skilled", "I am smart where it matters to me," or "I possess the tools to be successful", etc.
11. Repeat those affirming statements to yourself over and over while imagining the horcrux burning into ashes in your palm.
12. Take a deep breath in and notice the peace you feel without your horcrux whispering lies. Just as you accepted your negative core beliefs over time, you can use that same process to internalize new positive core beliefs that can help guide you to helpful or healthy automatic thoughts and actions.
---
Please note that these therapy exercises do not qualify as stand-alone treatments and it is recommended that you seek help from a licensed professional mental health provider.
Contact me with questions or to schedule an appointment:
E-Mail: jmorris@jmmhc.com
Voicemail: (248) 327-4643